If you haven't heard yet, I've moved my blog. I've also actually be updating said blog and you should go take a peak...

http://axlsart.blogspot.com

Current Mood:
nostalgic
Everyone!

I'm abandoning Livejournal for greener pastures (I suppose... it really depends on how you look at it I guess!)

I'm going to start keeping a new blog here:



http://axlsart.blogspot.com/



Please, update your links and come on over!

Thanks so much to all of you who've hung with me here over the past few years.


The Studio Sale - Studio Open House Show & Sale
Saturday, November 15, 2008 1-7 pm

or by appointment from November 12-18
call or email
519 642 2767 (please leave a messege)
axl.t.ernst@gmail.com



On Saturday, November 15th 2008 from 1 pm – 7 pm, visual artist Axl T. Ernst will be hosting The Studio Sale from her studio above The ARTS Project at 205 1/2 Dundas Street, Studio 6. During these hours, her studio will be open to the public for viewing and artwork will be available for purchase. For those who cannot make it to the open house, the works may also be viewed by appointment from November 12 – 18. Appointments may be booked via email: axl.t.ernst@gmail.com or phone: 519-642- 2767 (please leave a message).

The work which will be available includes formerly exhibited mixed media acrylic paintings as well as un-exhibited experimental works on canvas, panel and paper. Drawings, oils, as well as a large collection of figurative studies in various drawing media will also be available at great negotiable prices.

Axl T. Ernst is a promising emerging artist currently working from her studio in downtown London. Originally from Lunenburg, Nova Scotia, she has been working in London for 3 years where she has been regularly exhibited in various solo and group shows in the region. Axl is mostly known for her acrylic mixed media work which contains elements of drawing and collage with themes exploring natural phenomena including fossils, geology, and outer space. Aside from painting, she also produces many drawings and sketches throughout the year, including nude figurative work and plein air.

m17 (3)
48x48 inches
Acrylic on Canvas



For an artist, the studio is a home for their heart.

From September 9 – 21, 2008, The ARTS Project will be showcasing Residents/ce; this year's incarnation of the annual resident artists' exhibition. Featuring our 5 current resident artists Brian Dirks, Axl T. Ernst, Valda-Christine Glennie, David Lindsay and Rob Nelson, this is an unique opportunity to view selected works from the artists - work which we create in the studio spaces we call home above the gallery.

An opening reception will be held on Tuesday,  September 9th from 7-9 pm and I would like to encourage you and your friends through this open invitation to come out that night and share with us this celebration of our time with The ARTS Project. I also encourage you to forward this email to anyone and everyone who may be interested coming out and viewing the works and enjoying the atmosphere with fellow friends and artists alike.

For more information about this show, as well as a preview of the exhibit, please visit The ARTS Project website at http://artsproject.ca/exhibitions/Residents.shtml.

Thank you, and I hope to see you there!

Sincerely,

Axl T. Ernst



m17 (4)
48x48 inches
Acrylic on Canvas



m17 (5)
48x48 inches
Acrylic on Canvas
There's so much clothing in my studio it is borderline ridiculous...
| #N09 | Aug. 29th, 2008 @ 01:29 pm |
| --- | --- |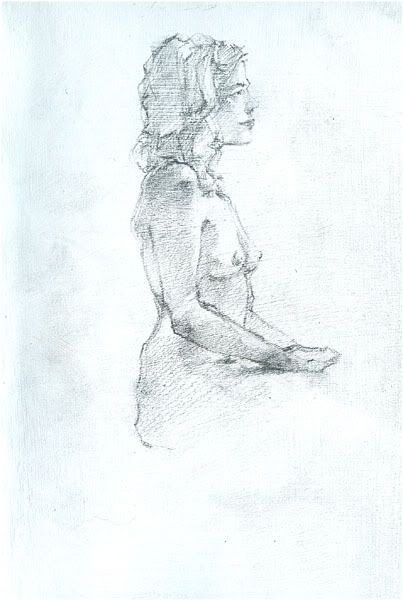 #N09 on Ebay



I really don't have much to say lately do I! I'm a bit of a bum.

Here are my major projects that I'm working on:

-Working on 3 new 4x4 foot pieces for the upcoming annual resident artist show here at The ARTS Project. These will hopefully be finished around or near this weekend. The show runs from Sept 9-21st with an opening reception on Sept 9th from 7-9 pm. I'll officially post it later. http://artsproject.ca/exhibitions/Residents.shtml

-Doors Open weekend is coming up: I will be participating with an open studio component, since our entire building will be on tour for that weekend. Sept 20 and 21st. http://www.doorsopenlondon.ca/

-Working on helping curate an upcoming group exhibition in October which I will also be participating in - self portraits are the theme.

-I've been invited to be one of the first artists to take place in a pilot project here at The ARTS Project which will involve a mini show of outdoor instillation work to hang in front of our building. I'm researching and mentally preparing for the 6 pieces that I will create for this.

-I may be involved this year in a large group exhibition called Art Quest which will also run in October. http://www.artsquest.net/

-I have work up for charity auction/draw type fund raising event here also at The ARTS Project in Art Frenzy. The work will also be exhibited in the main gallery from September 22 - 27, 2008. http://artsproject.ca/events/ArtFrenzy.shtml

-I am brainstorming my next big series of work and looking at galleries to exhibit it in.
| #N08 | Aug. 27th, 2008 @ 06:57 pm |
| --- | --- |
#N08 on Ebay
Current Mood:
blah
Current Music: ppl jumping on the roof :(
| #N07 | Aug. 26th, 2008 @ 01:46 pm |
| --- | --- |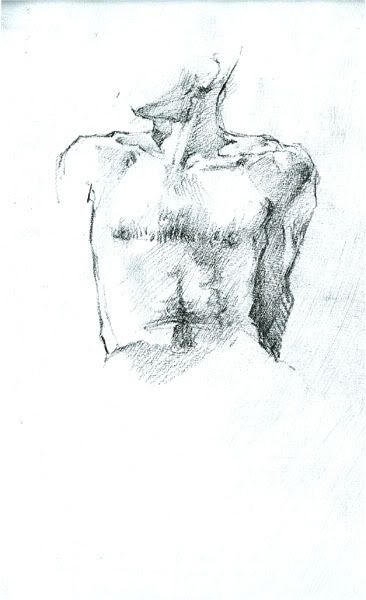 #N07 on Ebay
Current Mood:
tired
| #N06 | Aug. 25th, 2008 @ 06:39 pm |
| --- | --- |
#N06 on ebay
Current Mood:
calm
argh internets.

i spent all day working on the in good company festival thing with sandra. exciting but now that i am back on my own computer trying to do internet shit, it is so slow nothing will upload.

i really love this place but i really really hate it. Right now I'm having major jitters. The renovations are going to start soon - there are people cutting holes in the floor and ceiling and checking everything out. They are right outside my studio over that little staircase.

I'm really feeling uncomfortable with all of this, and now it is hitting me more than ever. I really want TAP to renovate and get what it needs to stay functioning. But my studio is going to majorly be altered... I don't think I'm comfortable with it...

My wall is moving 3 feet, and they are putting a corridor in the end where my door is... so I'm loosing like 4 or 5 over there and one of my windows.... this won't even be my place.

Getting really sick of just bouncing and moving. Whenever I make a home for myself I get kicked out or massively shifted around. I'm at the mercy of everyone. I hate how my studio is the only one effected. Except Rob. But he is never here anyway so that doesn't count.

Anyway i had to vent. I need to go find a fucking computer to do an ebay listing that no one will purchase. Death to everything.

I hope things are good for you.!

Current Mood:
anxious